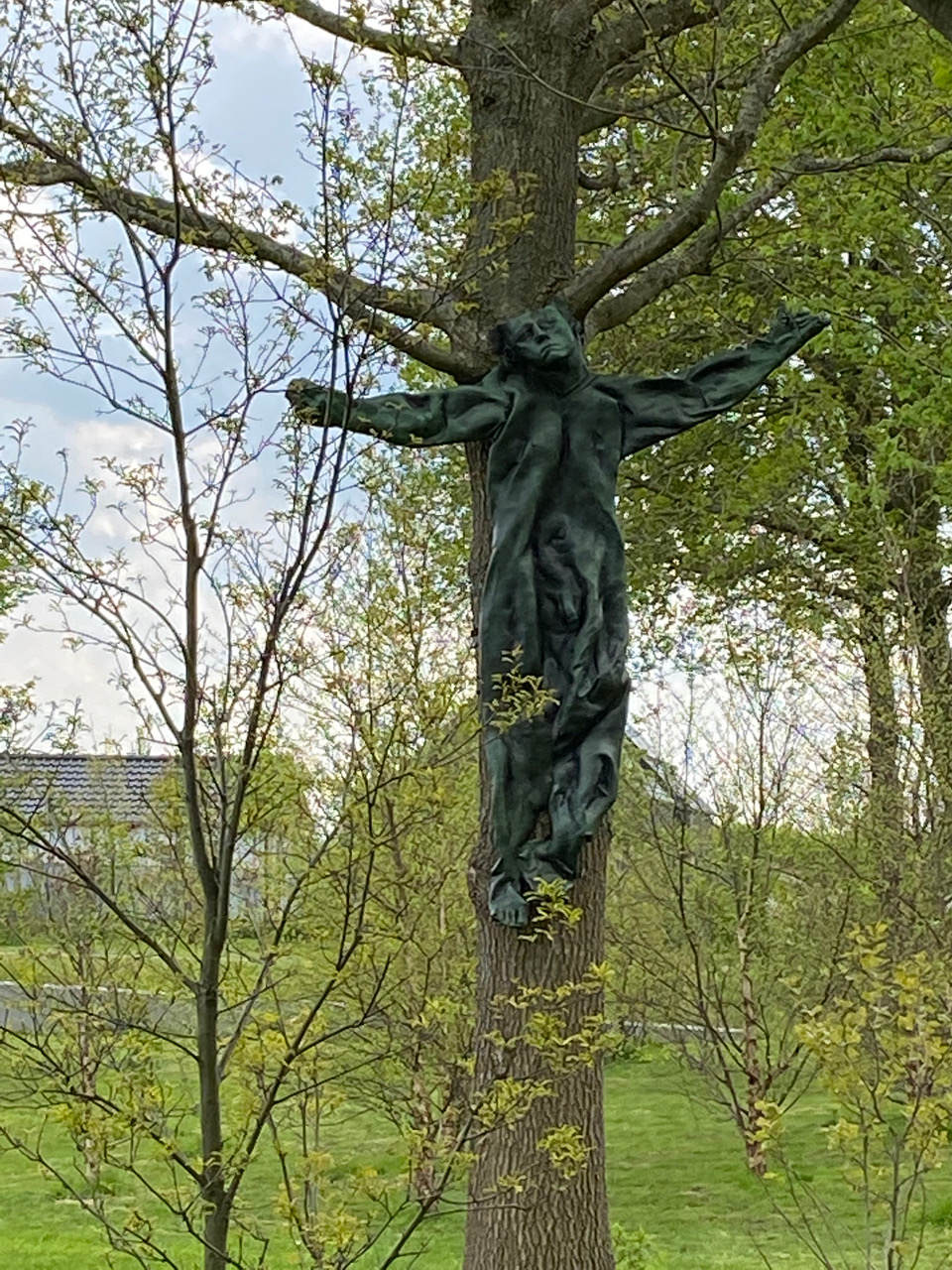 Inspiration of the presentation
The presentation of Self-portrait 7 at Anningahof was inspired by The Calvary sculpture by Dutch sculptor Claus Sluter (circa 1389-1406). This statue carved from boxwood shows the crucifixion of Christ. Flanked by his mother Mary and John the Evangelist, the crucified Christ is depicted.
What makes this sculpture particularly inspiring, apart from the refinement of the work, is the cross. It is formed by a living tree, and not, as is customary, by a man-made cross. A manner of representation that is extremely rare, as if it were a tree from the Garden of Eden.
The Calvary sculpture was recently acquired by The Rijksmuseum Amsterdam.